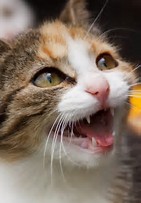 As those of us lucky enough to live in areas that are not impacted by the recent natural disasters sit and watch the sad news of affected territories, we want to help! Providing assistance is so gratifying and one important way to help is to aid pets in disaster zones.
Through the efforts of dedicated organizations and volunteers animals have been relocated all over the United States. At the local level adoption of relocated pets is one of many ways that you can help out — contact your local SPCA or Animal Shelter for details.
One organization is consider supporting is "Wings of Rescue," a donation-based charity founded in 2012. It flies large numbers of at risk, healthy pets long distances from high intake shelters to their network of no-kill shelters throughout the United States and Canada. They have estimated that in excess of 100,000 pets have already been displaced by Hurricanes Harvey and Irma. That number will steadily climb in the aftermath Hurricane Maria.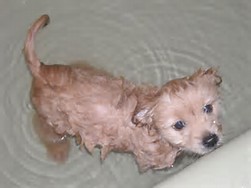 According to Tim Rickey, Vice-President of the ASPCA Field Investigations and Response, "It's critical for pet owners to consider their animals when preparing for any disaster, and we strongly urge them to always bring their animals with them if they have to evacuate their home.
"The ASPCA stands ready to assist animals in Hurricane Irma's path, but the first and best line of defense for a pet will always be a well-prepared owner."
Tips for Pet Owners from the ASPCA in the Event of Disasters:
If you evacuate, take your pets with you! Never leave them tethered to trees or poles, which prevents them from escaping high waters and getting to safe areas.
Make sure all pets are wearing ID tags with up-to-date contact information. The ASPCA also recommends micro-chipping your pet as a more permanent form of identification.
Create a pet emergency kit including medical records, water, bowls, pet food and pet medication.
Choose a designated caregiver, like a friend or relative outside the evacuation zone, who can care for your pet in the event you are unable.
Download the free ASPCA mobile app, which allows pet owners to store crucial pet records needed for boarding pets at evacuation shelters. It also includes a disaster preparedness checklist.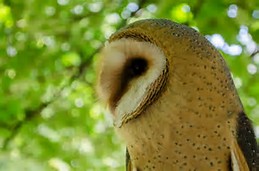 There are a host of other organizations that provide this critical assistance during these terrible times of need. Here are the names and addresses of a few:
RedRover, a national nonprofit animal welfare organization based in Sacramento.
Wings of Rescue, based in Livermore, is a group of volunteer pilots who fly pets to areas where they stand better chances of being adopted. In this case, they are flying pets to safer parts of the country, where they will be cared for until they can be reunited with their owners or found new homes. The group already has flown more than 300 dogs and cats to shelters in other states. The group is working with the Humane Society of the United States, Greater Good, Freekibble and Rescue Bank.
The premium dog and cat food brand "I and love and you," based in Boulder, Colorado, another very generous company, is sending 20,000 dog and cat meals to the convention center in Houston as part of its "Hearts Fur Harvey" relief campaign. The company also is dedicating September to supporting rescue and shelter partners that are working hard to save the lives of Houston's pets, and those in surrounding areas. The company also is asking others to donate.
AKC Reunite Canine Support and Relief Fund, so far, has donated more than $6 million since 2001 for disaster preparedness and relief causes that impact our nation's pets. The group has workers in the field and also is raising money to support the shelters that are caring for the displaced animals..
The AKC Humane Fund has donated $10,000 through its "Sandy Fund" to the city of Houston to aid in relief efforts. Please visit their website for further information: www.akchumanefund.org
The Farmer's Dog is supporting  St. Hubert's Animal Welfare Center, a New Jersey-based organization that mobilized to welcome shelter dogs from elsewhere.
American Humane Association's has animal first responders leading deployments in the disaster areas. They are providing rescue rigs, rescue staff, and trained first responder volunteers. They are also accepting donation of funds or supplies to utilize for these efforts.
American Pet Products Association is coordinating efforts with more than 1,200 pet product manufacturers to solicit donations, supplies, and assist in animal care efforts.
The American Veterinary Medical Association is providing reimbursement grants for veterinarians volunteering to assist. Its Board of Directors unanimously voted to contribute $100,000 to Hurricane Harvey relief efforts. To donate use the code "Disaster Relief."
Mars Petcare has deployed sponsored canine search and rescue teams from National Disaster Search Dog Foundation to the Austin area to help. They will send more than 40,000 pounds of their food for pets in the area who are in immediate need of help.
Pet Food Institute members are working through their relationships with emergency relief organizations, foundations, partner shelters, and retailers to coordinate shipping of supplies and food to Texas.  The organization is helping to identify additional alternatives as current hub, Rescue Bank, is currently inaccessible.
Pet Industry Distributors Association is working with their distributors with facilities in Texas to coordinate distribution centers.
Petco Foundation has committed $2.3 million with product donations or grant support to nearly 20 organizations affected directly by Harvey or those taking in animals from other locations. They will continue to provide additional resources to support the ongoing response to threats of flooding, and forthcoming recovery efforts. They are also collecting donations from vendors and staging at warehouse locations in Texas, with additional opportunities in Louisiana. You can donate at any Petco Store.
Petmate is donating needed supplies to shelters and rescue organizations in the Dallas-Fort Worth area, including the Humane Society of North Texas, SPCA of Texas and Rescue Bank Dallas, to aid in efforts at housing thousands of displaced pets. They've also provided crates, kennels, leashes, blankets and more to several rescue teams and charity partners such as the MuttNation Foundation and Jackson Galaxy Foundation, which are making heroic and life-saving trips to Houston and the surrounding areas to transport pets out of the affected areas. Petmate employees also are collecting funds for the American Red Cross on behalf of the company.
PetSmart Charities has allocated an initial $1 million in emergency relief funding to assist animal welfare agencies working on the front lines to help pets and pet parents.
VCA Animal Hospitals  provides emergency care, medications and contact information. VCA doctors and medical teams are working on the ground and VCA Charities is fundraising through their hospitals via the Pennies for Pets program efforts. www.vcahospitals.com
World Pet Association is coordinating efforts with their members including manufacturers, retailers and distributors across the country in order to organize efforts and support immediate and ongoing needs. http://www.worldpetassociation.org/
Information for this article came from:

www.aspca.org
http://www.sthuberts.org
http://www.akcreunie.org